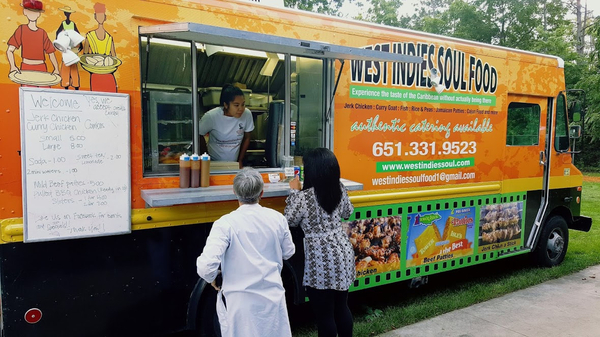 FIND THE 'BIG EMANUAL' FOOD TRUCK
If you desire the excitement of the steel drums, the pulsating beat of reggae music, the spices of Trinidad, and the fresh sea breeze of the Virgin Islands, come visit us at the MN State Fair or follow our food truck at our lunch stops and festivals throughout the metro area. Check out the Upcoming Events Calendar for more info. We know you'll be delightfully satisfied with our authentic Caribbean cuisine.
TO REQUEST INFORMATION on scheduling the food truck PLEASE FILL OUT THIS FORM.